☆ ☆ Tapas de la Casa ☆ ☆
Local Goats Cheese
in a light batter on a honey tomato salsa 6.95€
Crab, Prawns + Smoked Salmon Salad 7.90€
Corned Beef Fritter
on pickled red cabbage 5.20€
Chicken Liver Pate
served with toased bread 6.50€
Spinach + King Prawns 'Oven Bake'
with tomato & Mozzarella 7.50€
King Prawn Tails
in a light batter with sweet chilli dressing 7.50€
Beef Skewer
in Jack Daniels & Cola, served with rice 7.20€
Melon + Serano ham platter 6.20€
☆ ☆ A la Carte ☆ ☆
Fillet Steak
served with a black pepper or a port & blue cheese sauce 25.50€
Chargrilled Tuna Fillet
in a lemon, prawn, & caper butter 15.90€
Medallions of Fillet Steak
in a capsicum & brandy sauce 17.95€
½ Crispy Roasted Duck
in an orange & Grand Marnier sauce 18.90€
Sirloin Steak
in a king praws & garlic butter sauce 16.90€
Chicken Brest Stuffed with Spinach & Spanish Sausages
resting on a basil & tomato dressing 13.90.50€
Salmon Fillet
Pan seared in a saffron sauce flecked with tomato & chives 15.90€
Fillet of Sole
in a white wine, mushroom, & tarragon cream14.50€
Crispy Belly Pork
in an apple & calvados jus 15.40€
☆ ☆ Desserts ☆ ☆
All 6.50€
Hot Chocolate Fudge Cake
Sticky Toffee Pudding
Homemade
Apple + Blackberry Pie
Local figs
in a Toffee Sauce
Cherry Bakewell
Strawberries
flamed in Amaretto
Profiteroles
in Chocolate Sauce
Banana Fritters
in a Honey Cream
Creme Brulee
Ice Cream Sundae
Creme Caramel

Ratings Powered by TripAdvisor©
Overall TripAdvisor© Traveller Rating
TripAdvisor© Traveller Reveiew
Lovely views, food delicious
What can I say absolutely lovely yet again Food delicious and tasty Staff always nice and friendly Restaurant nice and clean Will definitely book again when we are on the golf
---
TripAdvisor© Traveller Reveiew
Amazing!
Great atmosphere, tucked behind top square. Amazing food, every dish beautifully displayed and great service. Inexpensive, we will be back.
---
TripAdvisor© Traveller Reveiew
Best restaurant in Golf del Sur
I've been going to Tapas Pata de Ora for 15 plus years with family and friends. Just returned from 2 weeks in Tenerife and we ate there regularly. Jackie, Lara, and all the staff are highly...
---
Ready to book a table?
If your booking is for today, please call us (+34 922 73 84 82) to book.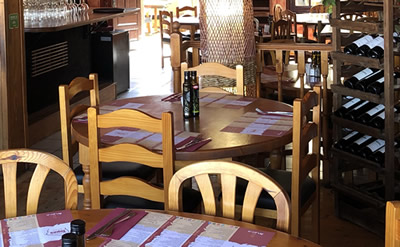 Your table awaits.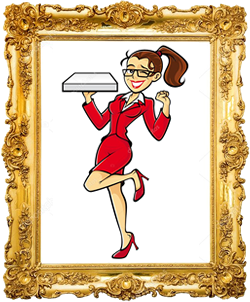 Jacqueline Memoli
Maitre D
Our Tapas Maitre D, and warm and welcoming hostess for the past 17 years, will readily impart her extensive knowledge of foods and wines with enthusiasm, ensuring your experience is both enjoyable and memorable.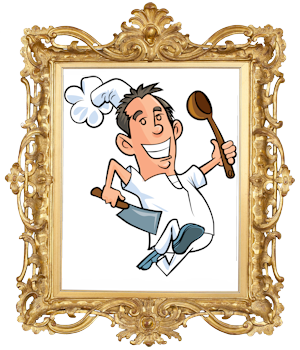 Alex Latham
Head Chef
From the tender age of 7, cooking has been Alex's passion. Several decades later, his undiminished enthusiasm blended with a wide range of experience and a massive dose of raw talent have metamorphosed to create classic and inventive dishes, captivating Tapas goers for the past 17 years.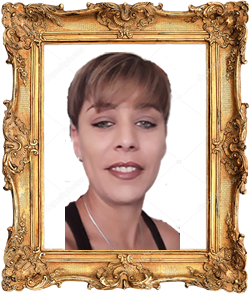 Laura Hernandez
Head Waitress
The amicable smile of Laura and her warm attentiveness to your every need will undoubtedly speed your return! Virtually born in the restaurant 18 years ago, this energetic Canarian's cool and proficient manner belie her youth.
Opening Hours/Abierto
Open Sunday to Friday, 1pm - till late
Open Saturday from 6pm - till late
Abierto Domingo a Viernes - 13.00 - hasta el cierre
Abierto los Sabados desde 18.00 - hasta el cierre
About us...
Pata de Oro Tapas bar
A cosy restaurant buzzing since 2005,  discreetly situated on the back road of the San Blas commercial centre, golf del sur. Pata de Oro is much more than just a Tapas Bar. Whilst it is certainly a congenial  place to enjoy an enlivening glass of wine accompanied by one or two lovingly prepared tapas, we also have an extensive A La Carte menu, and homemade desserts to die for! Their five chefs bring together the culinary influences from England, Italy, Morocco and of course Spain, and can be enjoyed every day of the week from 1 pm to 11 pm (weekends from 6 pm) with a 20% discount before 4 pm. Happy days !
A typical happy customer -->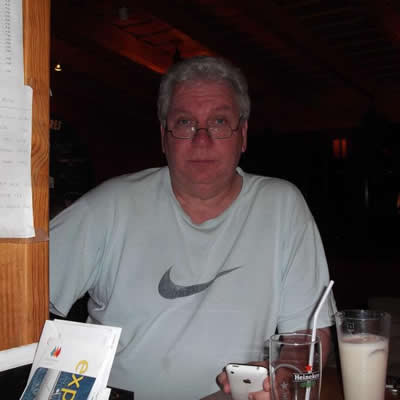 Send us a message
Contact Details
"Tapas" Pata de Oro
Hank Marvin Diners SL
CIF: B38466215
Calle Trasera S. Blas, 9,
38639, Golf Del Sur,
Santa Cruz de Tenerife,
Spain
+34 922 73 84 82